The Brad Castleberry Memorial Scholarship Enowment was established to memorialize our colleague, dear friend, and respected mentor, and a truly transformative leader in WEAT and the water quality sector; Bradley Benton Castleberry. All donations go directly towards the Brad Castleberry Endowment of the WEAT Scholarship Fund and are tax-deductable to the extent allowed by law. WEATSF TIN: 46-2991197. Click the blue button to the right to make a donation.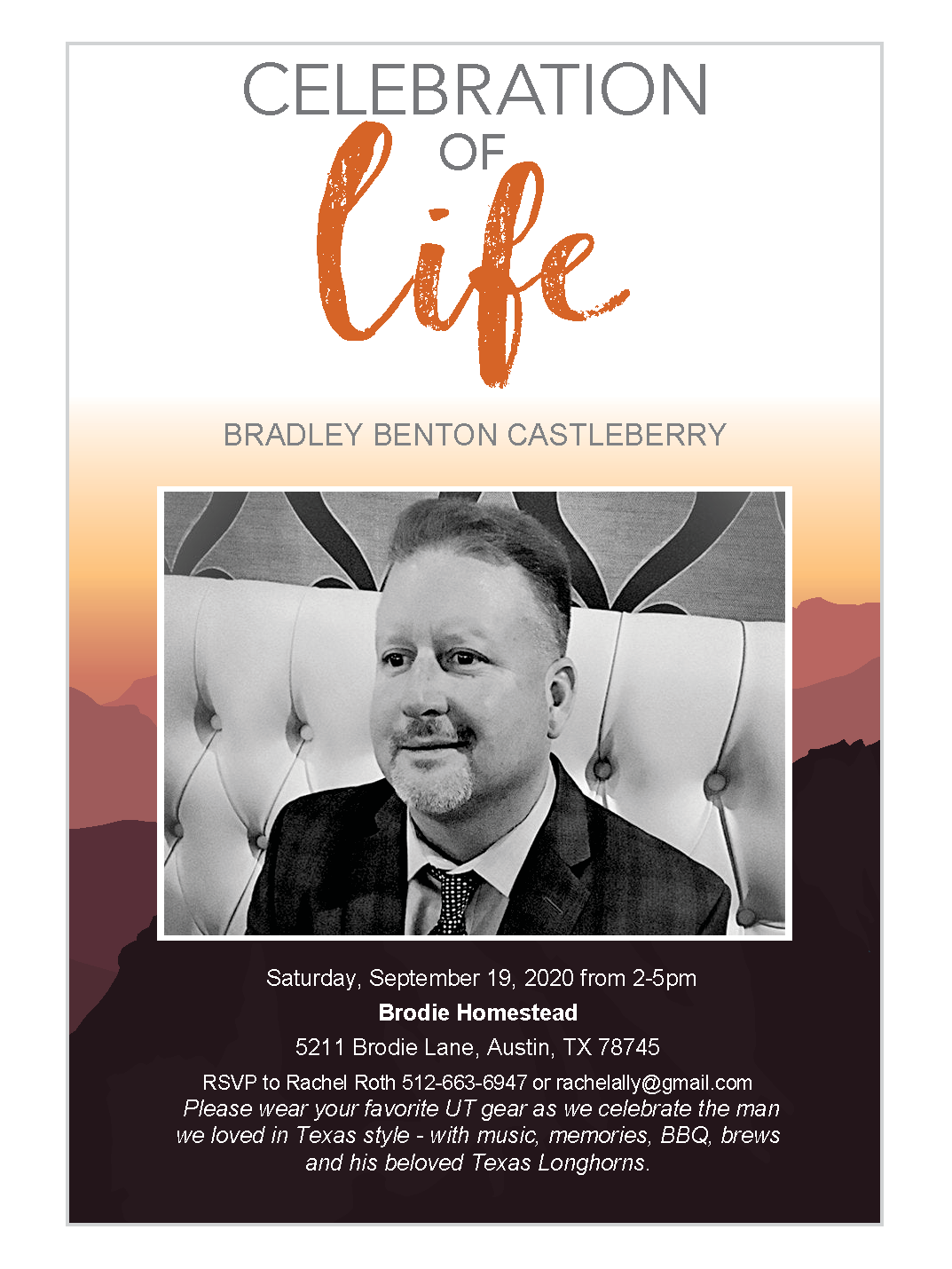 Check donations should be made payable to:

WEAT Scholarship Fund
Mailed to:
ATTN: Cathy Sieger
Trinity Rover Authority of Texas
6500 W. Singleton Blvd
Dallas, TX 75212

Contact admin@weat.org with any questions.