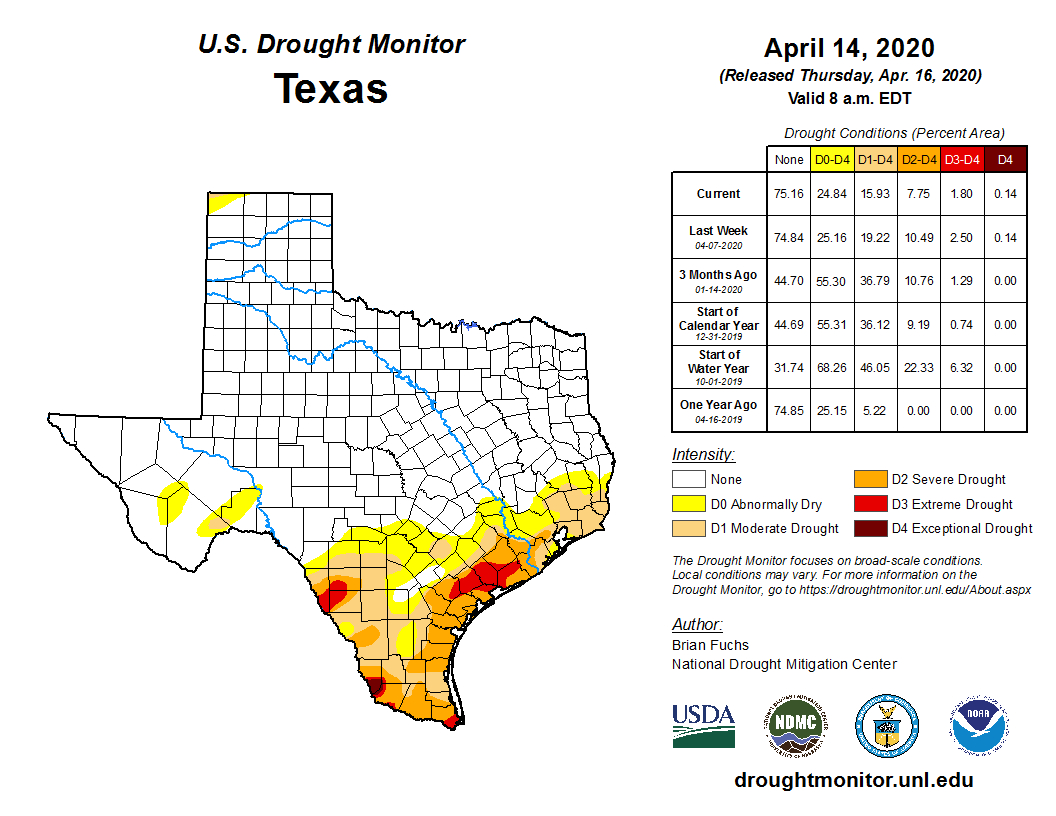 Water supplies are directly impacted by weather conditions. And as we all know, Texas is large and geographically diverse.
Keep an eye on the drought condition map of Texas and help better inform your water decisions as they affect surface and ground water supply and regulation.
Go to: https://www.tceq.texas.gov/response/drought to stay informed of the current conditions and for more information on conservation and how the TCEQ responds during drought.

Download Map