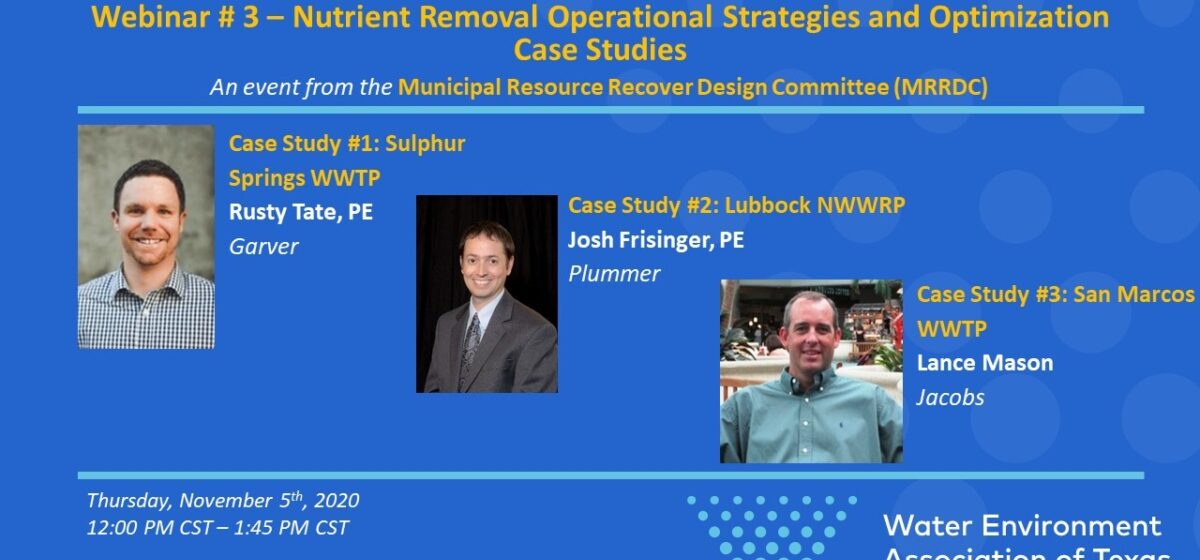 Rusty Tate is the Process Group Leader at Garver and has spent 13 years modeling wastewater treatment processes to improve their safety and efficiency. He utilizes models to look at different potential process arrangements to gauge the best results, while guiding designs to make plans more efficient and easier to implement, which can increase capacity and performance. Having worked as an operator, Rusty understands needs and concerns of operations and maintenance staff. His insight into the day-to-day procedures allows him to construct designs in a manner that is easily implementable for operators, increases operator safety, and improves overall plant efficiency.
Josh Frisinger is the Northwest Wastewater team leader with Plummer Associates. Josh is a graduate of Cornell University and the University of Texas at Arlington. He has been with Plummer for 19 years. During that time, he has worked on dozens of wastewater treatment plant evaluations and designs, including working on the design and construction phases of the new 3 MGD Northwest Water Reclamation Plant that will be the topic of his presentation today.
Lance Mason has 25-years of experience in water and wastewater operations, including process optimization, operations training, water and wastewater facilities' and staff management, process troubleshooting, and facility start-up/commissioning. Additionally, he has experience in wastewater plant mathematical modeling and on-line monitoring instrumentation. Mr. Mason has been involved in numerous projects on five different continents dealing with wastewater process, chemistry, instrumentation, mathematical modeling and energy efficiency. Mr. Mason also gained teaching experience through graduate school and as an adjunct professor at a community college.
Currently Mr. Mason's main focus as an operations consultant is working with operations staffs all around the country to provide them with the learning tools needed to optimize and/or troubleshoot the process to achieve the highest level of efficiency while maintaining regulatory compliance for water quality.
Thank you to our Sponsors!
Black and Veatch
CP&Y
Garver
Plummer