WEAT Scholarships Applications Deadline

Over the past few years, WEAT has recognized the need to further the education and skills of current members and their dependent children.
With the increased costs at colleges and universities, funding has become a serious issue for many in obtaining an undergraduate or graduate education. To address this issue the Water Environment Association of Texas Scholarship Fund, Inc. (WEATSF) was formed in March 2013 and has received IRS approval as a 501(c)(3) non-profit organization. The WEATSF's primary function is to provide scholarship assistance to eligible members and their dependent children based on the criteria established for the Fund.
The application deadline for fall semester scholarship assistance is Friday, June 10, 2022
Application Schedule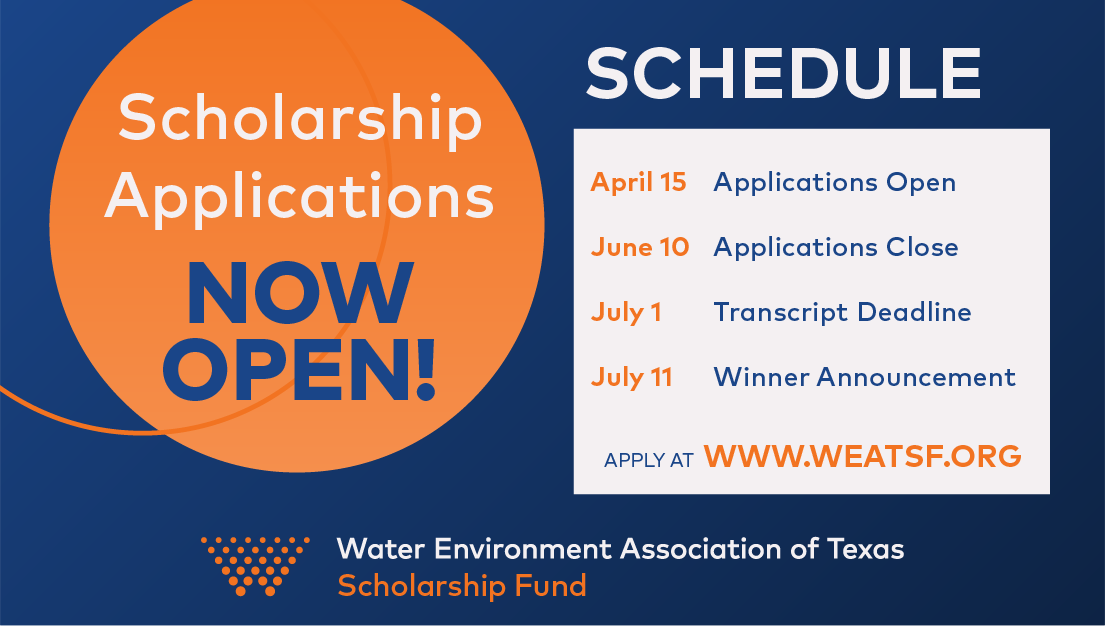 Apply Here