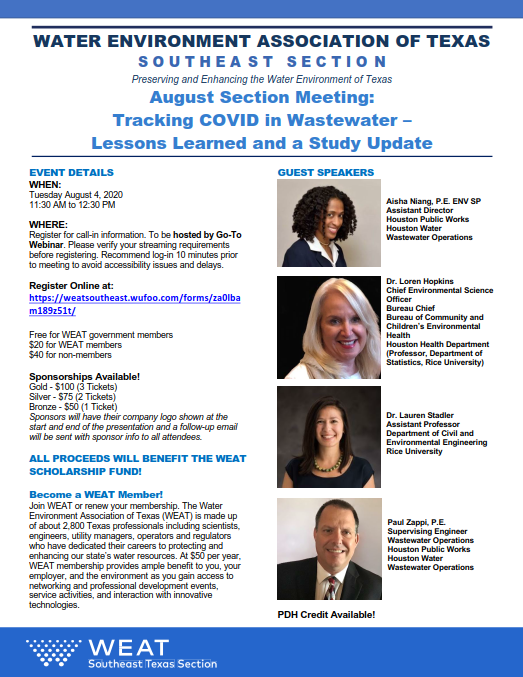 Join us for the August WEAT SE Chapter webinar. We will have a
presentation by City of Houston and Rice University on "Tracking COVID
in Wastewater: Lessons Learned and a Study Update".

Speakers:

Dr. Loren Hopkins, Rice University

Aisha Niang, P.E. ENV SP, City of Houston

Dr. Lauren Stadler, Rice University

Paul Zappi, P.E., City of Houston

Tuesday August 4, 2020 11:30 am to 12:30 pm

This webinar will be streamed using Go-To Webinar. Please make sure you
have a stable streaming internet connection. Recommend log-in 10 minutes
prior to meeting to avoid accessibility issues and delays.

All funds collected from this event will go towards the WEAT Scholarship Fund.