Join us at Alamo Beer Company for the seventh annual Pints for People event!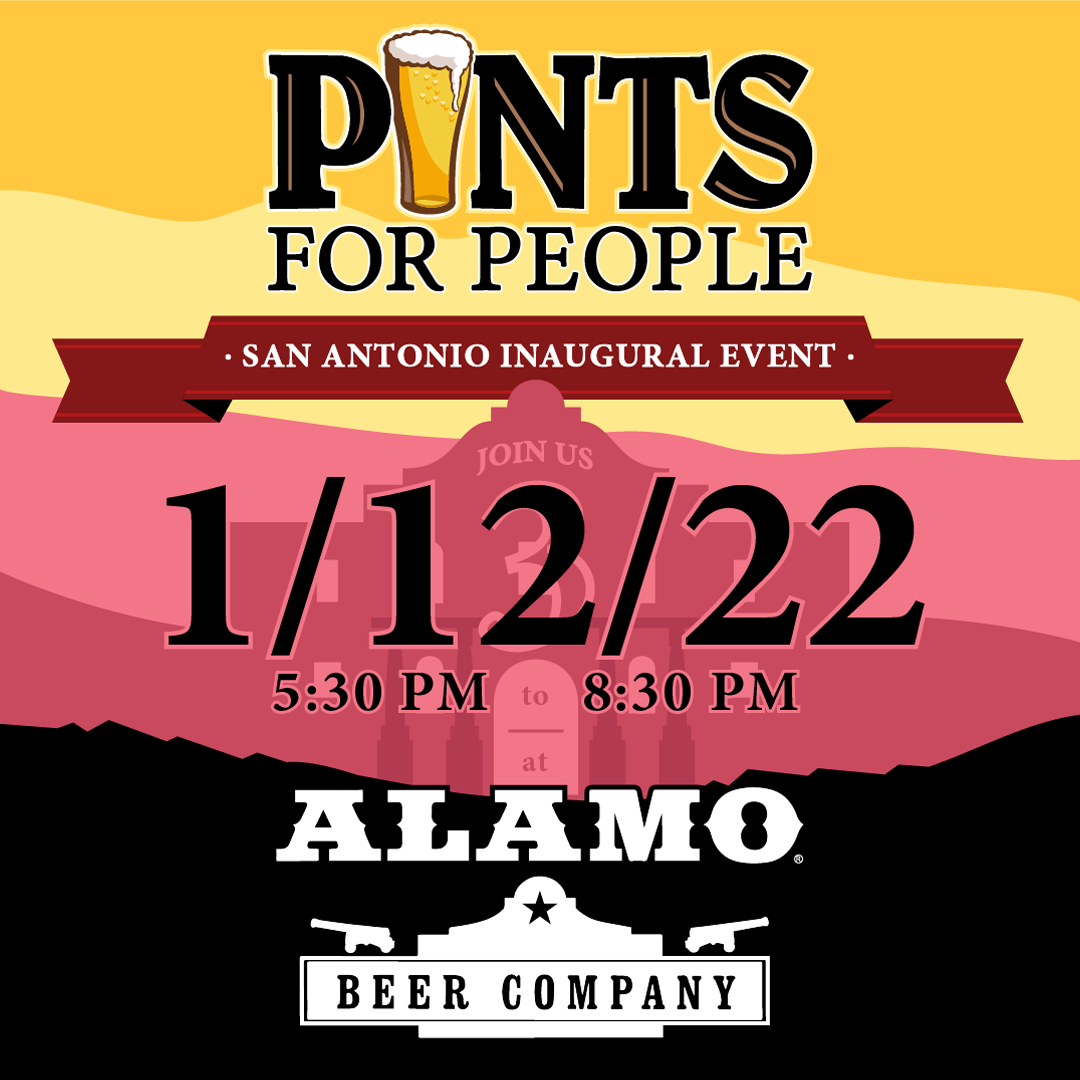 We are very excited to announce the seventh annual Pints For People Texas event! As always, all proceeds from this event to benefit Water For People, an international nonprofit working across 9 countries to bring safe water and sanitation to 4 million people.
The event will take place at Alamo Beer Company. And just like the stories of The Alamo Defenders, the history of Alamo Beer is courageous, independent, unrestrained, and true to itself.

Pints for People have a passion to make a difference. A difference that we can see within the industry in which we work every day. Making a difference is our "why."

Our sponsors are the reason we can make a difference. Thank you very much to each and every one of you who has contributed to our cause throughout the years!

All event proceeds benefit Water For People. Founded in 1991, Water For People is a global non-profit dedicated to providing access to improved water and sanitation systems and services in nine countries. Water For People empowers local governments, community members, and service providers to invest in the long-term solutions and systems that are right for them. For more info visit www.waterforpeople.org.
We are proud to help Water For People, whose purpose is to bring water and sanitation to every family, every school, and every clinic in which it works. Water For People insists on remaining for generations, gaining district-wide matching support, employing locals, and empowering women. They have also received the highest rating by Charity Navigator for eleven years in a row, a distinction that only 1% of all charities have achieved.