"Have you wondered what makes industrial wastewater unique? Tune in to find out! This presentation will provide an overview of industrial wastewater treatment and will highlight both operation and design considerations for industrial wastewater.
If you're interested in additional industrial topics, the WEAT Industrial Committee would love to have you! Please contact Tres Koenings (tkoenings@apaienv.com) or Jonathan Sandhu (jsandhu@gcatx.org) for more information."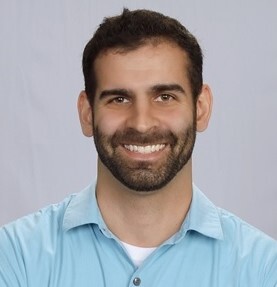 - Jonathan Sandhu, WEAT Industrial Committee Chair
This presentation, produced by the WEAT Industrial Committee, provides a broad overview of industrial wastewater treatment. It discusses fundamental principles, basic unit processes, design concepts, design parameters, and discusses in some detail the activated sludge aerobic biological treatment and process control strategies. The discussion will cover biological treatment, Coagulation/Flocculation, Clarification, Solids Dewatering, and Disinfection.
1.0 hour of CEU credit has been approved by the TCEQ for this webinar.
Speaker: Samir Davé, Brown and Caldwell
Samir Davé is Vice President and Market Sector Leader for Brown and Caldwell's Industrial Water practice for Chemicals & Energy clients. He is based in the Houston office. He has over 30-years of broad professional experience including consulting, process design, front-end and detailed engineering, project management, and project development stewarding projects from concept to commissioning & start-up. He has held positions of increasing responsibilities throughout his career, for environmental consulting as well as large EPC firms.
Moderators:
Jonathan Sandhu, Gulf Coast Authority
Tres Koenings, Plummer Associates
Thank you to our webinar sponsors!