95TH ANNUAL TECHNICAL EXHIBITION & CONFERENCE
Conference: October 8-12, 2022
Exhibition: October 10-12 , 2022
Download the list of 2022 Technical Sessions and the 2022 Workshops and see the most up-to-date Exhibitor & Sponsor listing and floorplan in the Online Planner.
Create Connections. Transform Tomorrow.
Tap into the power of your community to transform the future of water. There is no better place than WEFTEC to meet water professionals from around the world and experience first-hand the best in water quality education, leading experts, the latest technology and trends, and proven solutions. Create connections and transform tomorrow at WEFTEC 2022.
Why attend WEFTEC?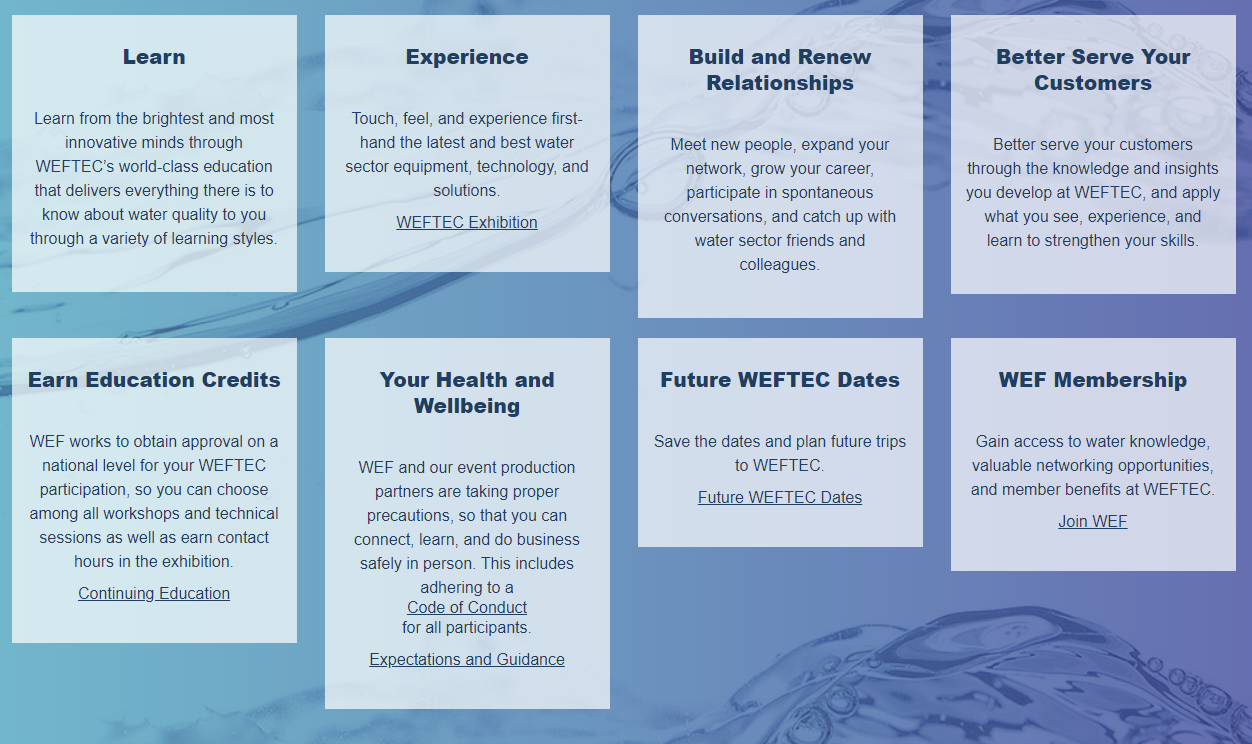 Register Online